OILS AND POWDERS RICH IN EPA & DHA FROM MICROALGAE

Golden Omega USA has formed a commercial alliance for the North American market with the French expert in algae oils, Polaris. These algae oils are a sustainable and plant-based solution, with remarkable organoleptic properties, exceptional quality and rich in EPA/DHA Omega-3s.
QUALITY SILVER TECHNOLOGY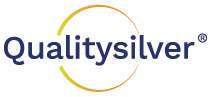 The QualitySilver patented technology which combines proprietary processes and blend of synergical antioxidants allows Polaris to offer:
Algae oils with unmatched stability, resistance to oxidation and

An outstanding organoleptic performance
This makes these vegan oils suitable for a wide variety of solutions, including soft gels, liquid formulations, food applications, gummies, powders and other products.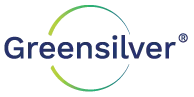 – Molecular distillation
– Enzymatic process
– Supercritical Fluid CO2
The Greensilver technology allows Polaris to offer a wide range of vegan Omega-3s
Refined oils with 400 to 570 mg/g DHA
Omega-3 concentrates with up to 850 mg/g DHA
A unique variety or EPA + DHA concentrates