CERTIFICATIONS

To guarantee consistent quality of all of our products and process we have a variety of certifications including: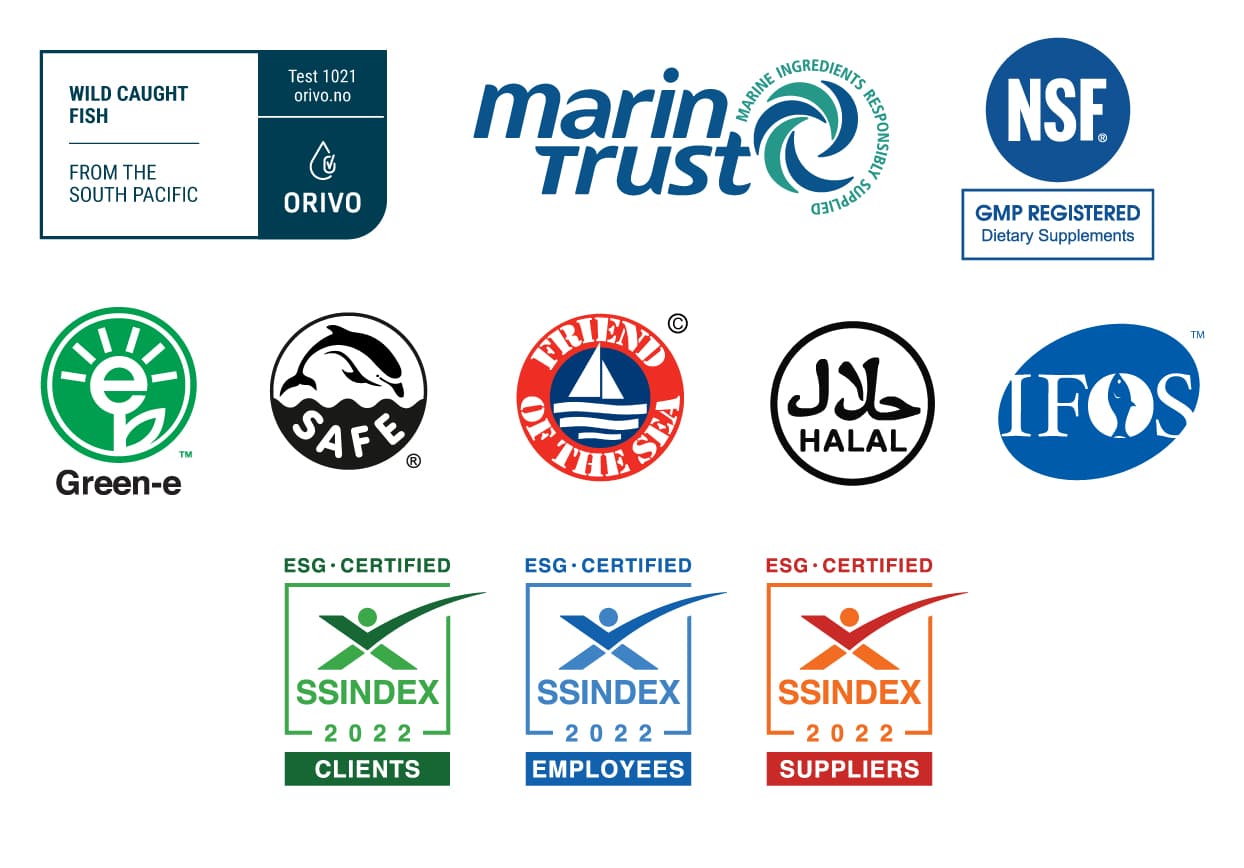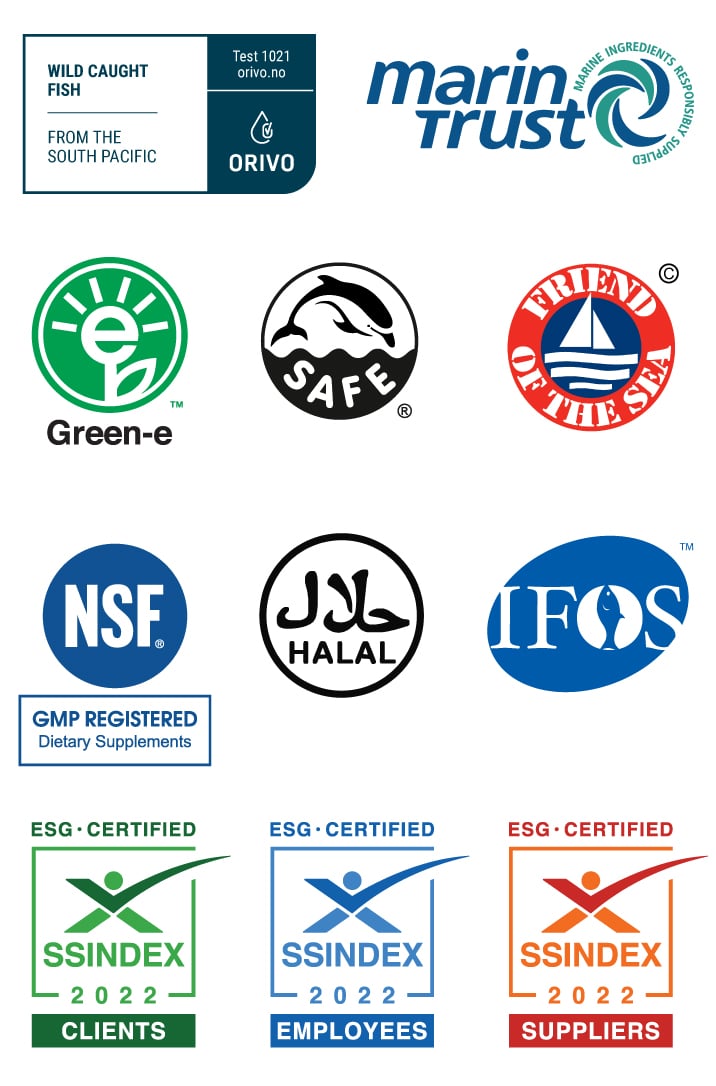 NSF INTERNATIONAL GMP CERTIFICATION.

Golden Omega´s manufacturing facility located in Arica, Chile  was recently added to NSF International's dietary supplements Good Manufacturing Practice (GMP) registration. Earning GMP registration from NSF International verifies that a manufacturing facility has the proper methods, equipment, facilities, and controls in place to produce dietary supplement products.
The NSF GMPs were developed in accordance with the U.S. Food and Drug Administration's (FDA) 21 CFR part 111 regulation on dietary supplement manufacturing, packaging, and distribution. Utilizing GMP guidelines assists companies in developing and maintaining proper controls in their manufacturing process so that products are processed, manufactured and labeled in a consistent manner, and meet quality standards.
"The GMP mark indicates that an NSF International auditor has entered a facility, checked documents and deemed the facility compliant with GMP regulations for production. We're very pleased to grant NSF GMP registration to this Golden Omega manufacturing facility."
David Trosin
Managing Director, Health Sciences
Certification at NSF International.
WILD CAUGHT FISH FROM THE SOUTH PACIFIC CERTIFIED BY ORIVO

Golden Omega's unique and strategical location in the South Pacific Ocean allows us to offer a guaranteed, tested and approved origin source for all the Omega-3 concentrates that we offer to your brand. ​
Based on 20 years of research, the technology developed by Orivo is an NMR-based (nuclear magnetic resonance)  laboratory test which verifies a marine ingredient´s authenticity based on species and geographic origin. The "chemical fingerprint" of the analyzed products are matched with a unique database of reference samples and fingerprints.
THE ORIVO CERTIFICATION PROCESS FOR GOLDEN OMEGA:


THE ORIVO LOGO FOR THE BRANDS

Based on a chain of custody concept, Orivo offers to the brands the possibility to come into the certification program and use the logo in the packaging on their products. This way the brands are able to offer to their consumers a guaranteed, tested and certified marine source.
WHY TESTING THE ORIGIN IS IMPORTANT ?

Consumers are demanding full transparency around the sources of Omega-3 products.
Those brands which can transparently offer a certified origin for their Omega-3 products will have a great differentiation point and story to tell to their consumers.
If you are interested to know more about this certification please click this video